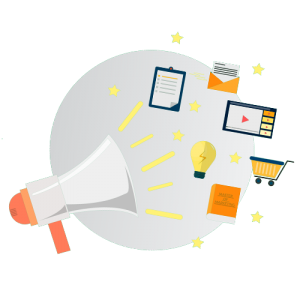 "As an online advertising network, we're dedicated to increasing your bottom line through powerful ad technologies."
These days, people are busy, distracted – and skeptical of advertising. As a marketer, how do you break through the noise and reach customers in a way that's fresh, entertaining and highly engaging? Insight and ideas matter more than ever, but a new type of marketing is required to win.
We call it Action Marketing.  
Action Marketing doesn't rely on interruption or persuasion. Instead, prospects and customers actively participate in the marketing programs, all while sharing content and contributing to the experience. It means that ideas are intelligent, personalized and targeted, using rich data and targeting technology.
Action Marketing relies on social activation, always-on content and fully integrated media programs. And it includes software code that enables a data-driven experience and encourages real-time customer interaction, going well beyond the static one-way message or campaign.
Strategic program planning:
Research

Brand planning

Overall campaign strategy

Measurement plan
Idea development: 
Idea definition and execution through creativity, data sciences and software development 
Social media marketing:
Content marketing planning and execution

Social media strategy

Community management
"We look forward to serving you"
"LET'S BUILD IT TOGETHER"
Design & Development
We offer a wide range of design and development services with a personal experience.
Advertising
With so many options available, advertising can be intimidating to newcomers, but it doesn't have to be.
Graphic Design
We pride ourselves in breathing new life into brands.
Video Services
Engage your audience through high quality video.