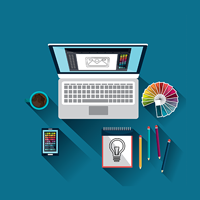 "Show your business or product in 360 degrees"
What Can a 360 Virtual Tour do for your business?
Allow you to show your Venue in a way that photos and videos can't.

Boost your revenue.

Help to Keep up with modern technology and make you an industry leader!

Helps your business gain more exposure.

Increase customer engagement.

Make your business stand out, More Visibility.
Messer Productions can help you give your product or business a whole new look. Contact us to learn more. 
LEARN MORE BY CONTACTING US TODAY!
"We look forward to serving you"
Design & Development
We offer a wide range of design and development services with a personal experience.
Advertising
With so many options available, advertising can be intimidating to newcomers, but it doesn't have to be.
Graphic Design
We pride ourselves in breathing new life into brands.
Design & Development
Choosing the right team to create your video content is an important decision.